The U.S. Department of Education (ED) has announced that it will withhold $7.2 million in payment to the Missouri Higher Education Loan Authority or MOHELA for the month of October.  ED officials alleged that MOHELA failed to meet its basic obligation by failing to send billing statements on time to 2.5 million borrowers – some within only seven days of their payment date – and over 800,000 borrowers being delinquent on their loans as a result.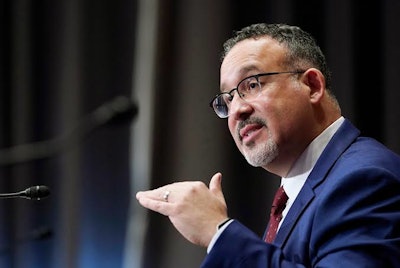 ED has directed MOHELA to place all affected borrowers in forbearance until the issue is resolved. Any months these borrowers are in forbearance will count as credit towards loan forgiveness through Public Service Loan Forgiveness and Income Driven Repayment plans. 
"The Biden-Harris Administration is looking out for borrowers at every step throughout their return to repayment. Our oversight efforts have uncovered errors from loan servicers that will not be tolerated," said U.S. Secretary of Education Dr. Miguel A. Cardona. "We took immediate actions to protect borrowers from the fallout of this error and hold the responsible servicers accountable, including by withholding $7.2 million in payment from one servicer. The actions we've taken send a strong message to all student loan servicers that we will not allow borrowers to suffer the consequences of gross servicing failures. We are committed to fixing our country's broken student loan system, and that includes strengthening oversight and accountability and taking every step possible to improve outcomes for borrowers." 
Richard Cordray, Chief Operating Officer of Federal Student Aid, said that through vigorous monitoring of borrower accounts, ED officials were able to detect widespread mistakes.
"Our top priority is to support borrowers as they return to repayment and fix the broken student loan system, and we will not tolerate errors from loan servicers that cause confusion and unwarranted financial instability for borrowers and families," said Cordray.