A Mar-a-Lago employee embroiled in Donald Trump's classified documents case is believed to have "incriminating" evidence and may be cooperating with investigators, according to one legal expert.
Yuscil Taveras is the employee responsible for monitoring surveillance cameras at former President Trump's Mar-a-Lago club in Florida. According to a CNN report, he received a target letter from the Department of Justice (DOJ) around the same time last month that Trump was indicted for mishandling classified documents, which named him as a possible target for criminal charges in the case.
Despite receiving that letter, Taveras has yet to be indicted in the case. CNN reported that shortly after receiving a target letter, he was interviewed by investigators working on the classified documents case, resulting in some of the new charges leveled against Trump in the recent update to his indictment.
Speaking with Salon, Christine Adams, a former federal prosecutor and partner at the Adams, Duerk & Kamenstein law firm in Los Angeles, said that all sign indicate the Taveras is "almost certainly cooperating" with special counsel Jack Smith's investigation.
"Taveras is almost certainly cooperating because if he was served a target letter, he wouldn't talk to the government unless he was proffering evidence or attempting to cooperate," Adams said, noting that if was not cooperating, anything he said could be used against him. "The government tries to protect the privacy of people who are not charged."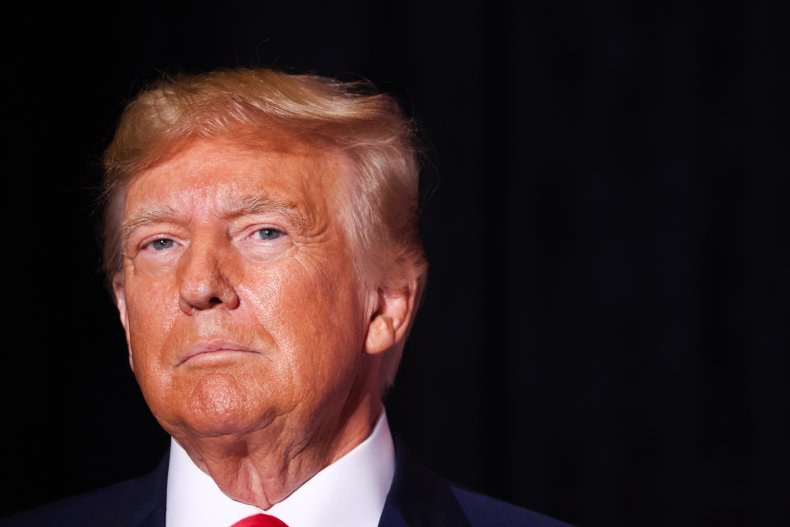 Responding to an inquiry from Newsweek, a spokesperson for Trump claimed to have never heard of Adams and did not comment on her observations.
The updated indictment added a new co-defendant to the case, Mar-a-Lago property manager Carlos De Oliveira, alongside Trump and his valet, Walt Nauta. According to CNN's report, Taveras is referred to in the indictment as "Trump Employee 4" and his testimony is central to the new charges. Unsealed on Thursday, the new superseded indictment added three felony charges against Trump for allegedly requesting that De Oliveira delete certain surveillance footage that was being sought by investigators.
The updated indictment includes mentions of a conversation between De Oliveira and Taveras, in which the property manager asked if the footage could be deleted and how long it lasted. Taveras claimed to said "he would not know how to do that, and that he did not believe that he would have the rights to do that," to which De Oliveira said that "the boss" wanted the footage gone.
"The government needs other people who can testify to what the defendants did and what they said," Adams added. "Taveras was at the property. He might have observed other events connected with moving the boxes or he may have been present during other conversations that could shed light on the intent of removing the documents. He might have incriminating text messages."
In addition to the new charges, Trump faces over 30 felony charges for willfully retaining classified documents at his Mar-a-Lago residence that contained sensitive national security information. Trump pleaded not guilty to the charges when arraigned, and has long maintained his innocence in the case.