Posted on: October 31, 2023
Summary: We encourage our community to take the following steps to limit the spread of respiratory illnesses.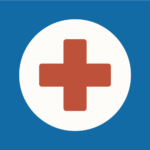 Tips for a Healthy Fall
Seattle Public Schools wants to ensure a healthy return to school and work for our students, families, and staff.
We encourage you to follow these steps to help limit the spread of respiratory illnesses such as COVID-19, flu, RSV and others.
Stop Germs, Stay Healthy 
Stop Germs, Stay Healthy 
Stay home if you feel sick. Students and staff experiencing new, changed, or worsening respiratory or gastrointestinal symptoms should stay home and test for COVID-19. 
Wash your hands frequently with soap and water for at least 20 seconds. Use hand sanitizer when unable to wash hands. 
Cover coughs and sneezes with a tissue or your upper arm, not your hand. 
Get vaccinated. Vaccines and boosters are the best protection against illnesses. 
Exposed to COVID-19? Watch for symptoms, get tested for COVID-19, and wear mask for 10 days after exposure.  
Positive for COVID-19 test results: 
Thank you for protecting others and making sure we have a safe back-to-school season! Visit our respiratory illness response webpage for additional information.