But that is changing, with an increasing number of adults across the world becoming "sober curious", according to John Holmes, professor of alcohol policy at the University of Sheffield, in Britain. These are not people in recovery or who have an addiction problem – who have been long catered for by companies such as Sober Vacations International, which was founded in 1987 – but simply those re-examining their relationship with alcohol.
Going to Shenzhen? A guide to visas, the apps you need and cashless payment
"There are many reasons why people want to drink less but they generally relate to either concerns about health or a wish to focus more on the things they care about," Holmes says.
"Many people today also worry that alcohol gets in the way of enjoying their lives. It clouds their judgment, distorts their memories and sometimes becomes the focus of an occasion rather than an accompaniment. They feel that not drinking allows them to experience important moments more fully.
"This is a striking contrast with 10 or 20 years ago, when people saw alcohol as a key part of experiencing life to the full. It speaks to the way our understanding of what makes a good life has shifted over time."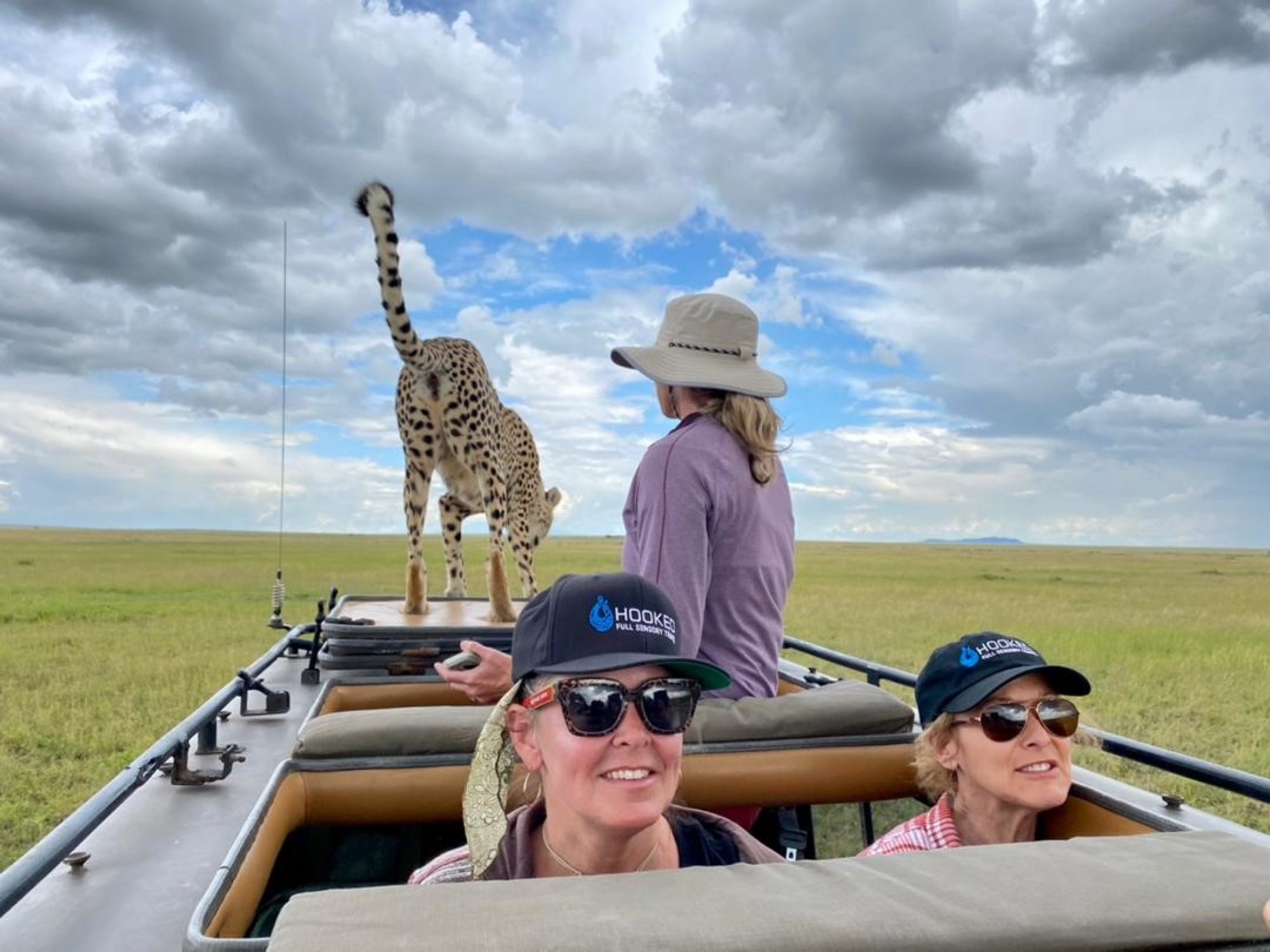 Anecdotal evidence suggests many millennials and Gen Z who are exposed to social media and an increasing body of research on the perils of drinking prefer to imbibe less on holiday and instead get their kicks by hiking or rock climbing.
With the 2018 book Sober Curious: The Blissful Sleep, Greater Focus, Limitless Presence, and Deep Connection Awaiting Us All on the Other Side of Alcohol, author Ruby Warrington has done more than most to usher in this trend. Her book explains that many people who turn sober find that they sleep better, have more energy and even lose weight. To their surprise, many find that they can socialise and make friends without booze, too.
Other books popular with the sober curious include Drinking Games: A Memoir (2023), by Sarah Levy, and Hilary Sheinbaum's The Dry Challenge: How to Lose the Booze for Dry January, Sober October, and Any Other Alcohol-Free Month (2020).
Picking up on the trend have been a number of travel companies that eschew alcohol-fuelled nights on the beach, mimosa brunches and sundowners at safari bars.
We Love Lucid was founded in 2019 by Lauren Burnison, in Britain. Burnison had given up alcohol in 2016 and soon afterwards travelled extensively through the empty spaces of Mongolia and Siberia, but inspiration struck in Ronda, Spain, where she decided to start a travel company for like-minded people.
"A huge part of my alcohol-free travel experiences is getting travellers to push themselves out of their comfort zones," Burnison says. "We do things like full-moon kayaking on a lake, canyoning and windsurfing, along with some more relaxed activities such as tapas cooking or hiking."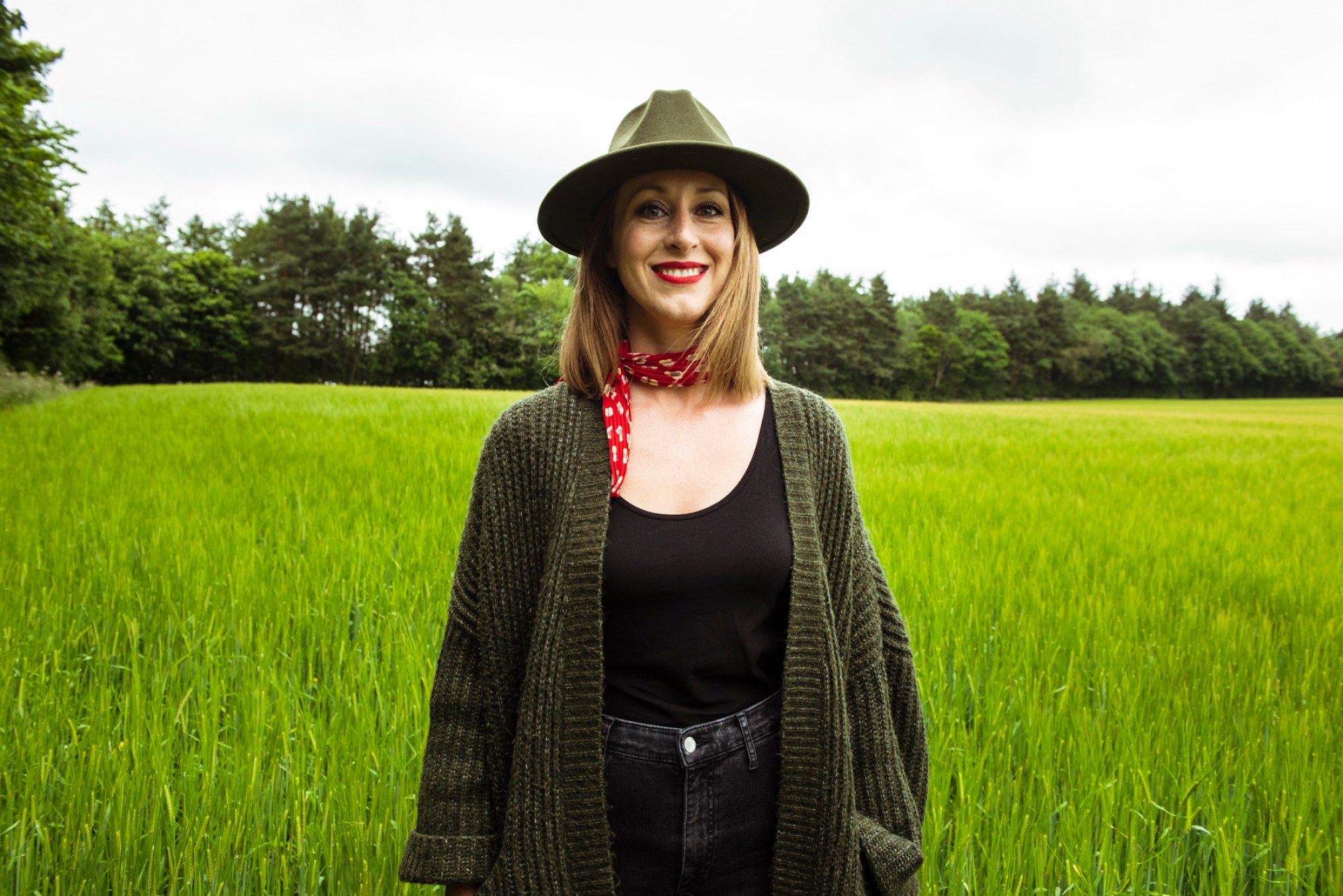 In cities, instead of visiting bars, she takes her customers to concerts and theatre shows in the evenings.
"Most of all, my trips are about connection. Taking the decision to question your relationship with booze is a rebellious one and many people can feel isolated, surrounded only by people that drink. We just focus on having a blast and making new unforgettable memories that don't involve booze," she says.
Travel agent Darci Murray founded the alcohol-free travel company Hooked in 2021 in Vancouver, Canada.
"Being alcohol-free allows us to use all our senses and have an optimal travel experience," Murray says. "We use the term 'full sensory travel'.
"I have actually removed the word 'sober' from all my marketing as it implies a certain stigma. I do sometimes use the words 'sober curious'. You don't have to be an alcoholic to not want to drink alcohol."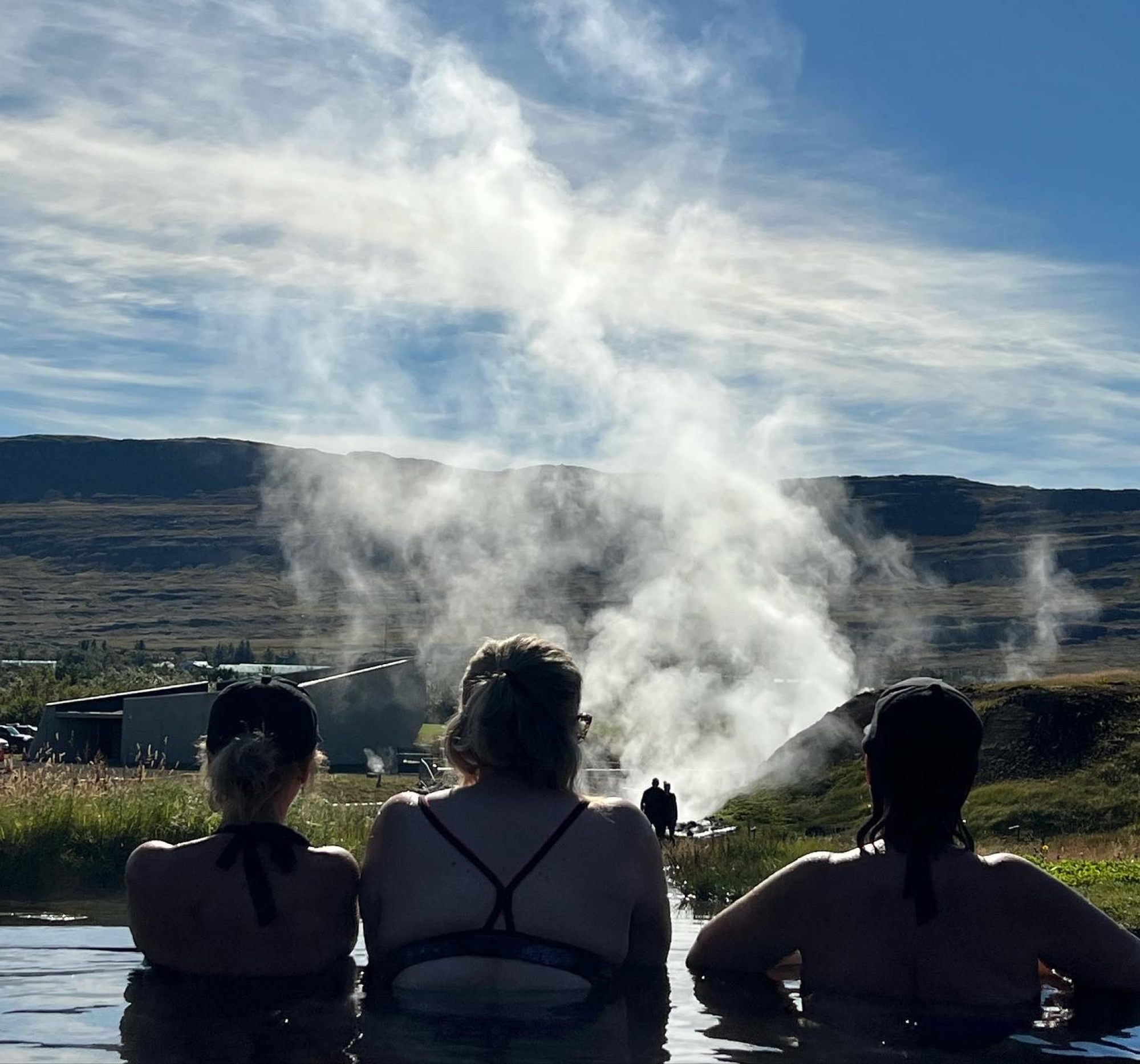 Murray organises trips for travellers between 40 and 70 years old to places as diverse as Namibia and Iceland, taking her clients to everything from drag shows, museums and cooking classes to monster-truck displays, sometimes accompanied by milkshakes.
Deon de Villiers, who runs the bespoke Safari Guru company, has also set his sights on the sober market.
"We host several sober safaris, allowing those that have made the lifestyle choice to safari in a comfortable safe space with like-minded, interesting people who, for various reasons, have decided alcohol is simply not an option for them," says de Villiers, who operates in Namibia, Botswana and Kenya.
"I think it's fair to say that Covid did bring this into sharp focus, highlighting our health habits and mental well-being. Many people struggled with too much isolation and alcohol."
'The best in years': teens try out World of Frozen at Hong Kong Disneyland
Hotels and cruise companies have also responded to the trend. In 2021, hotel chain Hyatt launched the Zero Proof, Zero Judgement programme. Properties taking part offer zero-proof cocktails (mocktails) and suggestions for activities that don't involve alcohol that encompass book stores, museums and outdoor pursuits.
All-inclusive cruise packages tend to be boozy affairs but Norwegian Cruise Line earned recognition at the 2023 Vibe Vista Awards for its alcohol-free beverage programme, which was introduced on its Norwegian Prima vessel.
Zero-proof cocktails are also being offered in upper-class sections by airlines such as Virgin Atlantic and Emirates.
Why Gen Z have embraced the low-alcohol or no-alcohol lifestyle
According to a 2023 study by IWSR Drinks Market Analysis, the global market for no- and low-alcohol beer, cider, wine and spirits grew by more than 7 per cent in volume across 10 key markets in 2022, including the US, Canada, the UK, Germany and Australia.
In the US, that would have been helped by the Sans Bar chain, which operates alcohol-free bars in Austin, Kansas City and Los Angeles, and has pop-ups elsewhere. Sans Bar serves a wide variety of non-alcoholic drinks, from wine to "hops water" (a beer-flavoured sparkling water) and mocktails made with fresh juices.
Few countries are as familiar with mocktails as India, where "bars and restaurants … for the longest time have been catering to sober travellers by default," says mixologist and Delhi bar owner Yangdup Lama, referring to the fact that a large proportion of the Indian population are teetotallers, either for religious reasons or because they are women, who traditionally never used to drink.
"Most bars and restaurants would always consciously have a separate section called mocktails."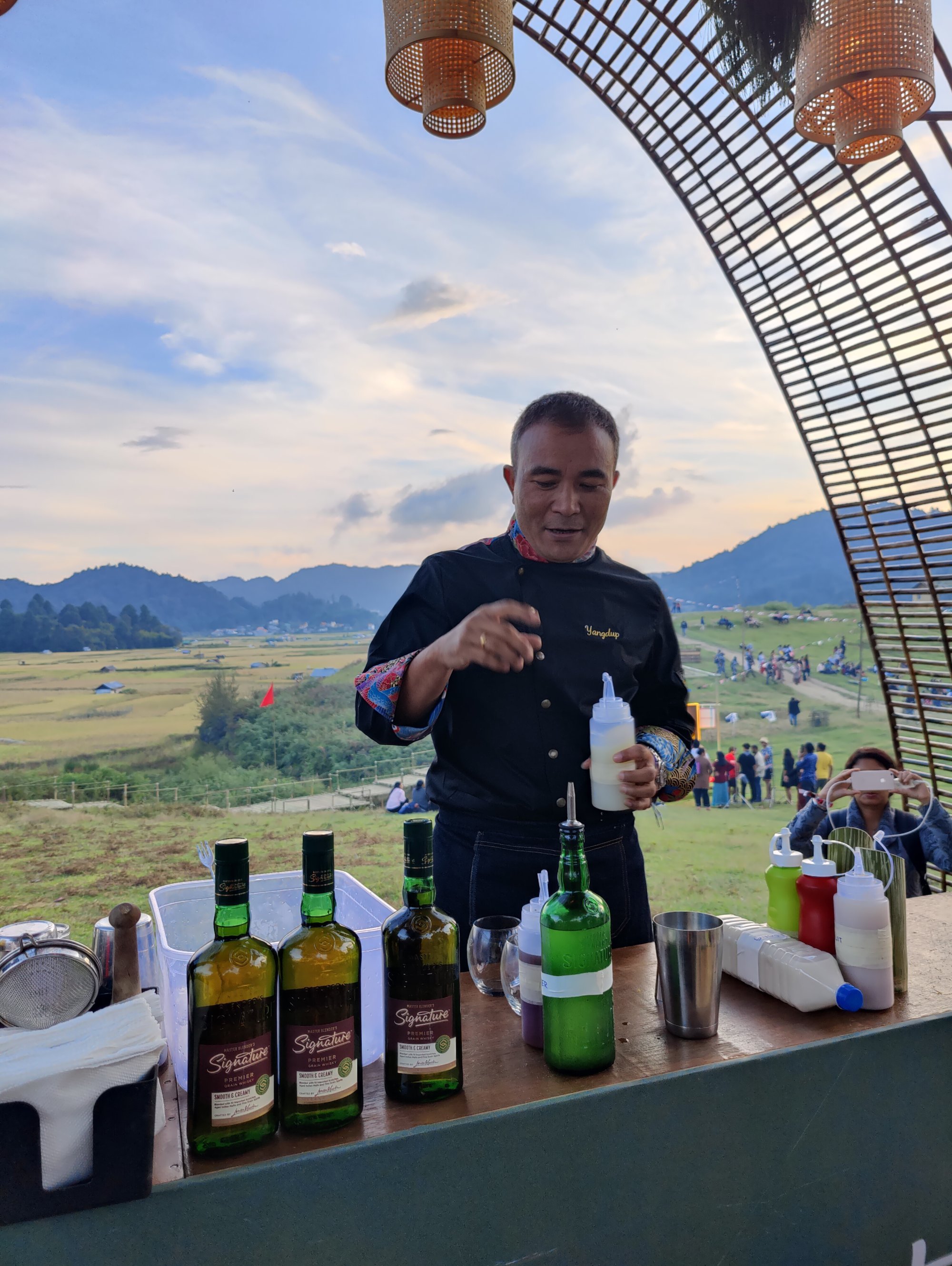 But even here, change is afoot.
"[Mocktails] may not have undergone the kind of change that cocktails have seen over the years but, yes, very clearly in most [bars and restaurants in India] there's enough [variety] for the sober ones," Lama says.
For many elsewhere in the world, hedonism and binge drinking are no longer cool. And travellers are realising that if they stay sober, their experiences are likely to be richer and more memorable.
"When on a Vespa ride in Cinque Terre, in Italy, overlooking the colourful villages and sea while listening to the cicadas and smelling the lush flowers surrounding me, I was brought to tears," Murray says.
"It was sensory overload. I would not have had this if I lived a lifestyle numbing my senses."