Hong Kong's luxury
property market
is still waiting for affluent mainland Chinese buyers to return, according to industry analysts, but the wait could take longer as
high borrowing costs
and
economic uncertainty
continue to weigh on investors' appetite for the city's high-end flats.
"We've had many inquiries from mainland Chinese investors, but they are still taking a wait-and-see attitude during the second quarter," said Lucia Leung, director of research and consultancy in Greater China at property consultancy Knight Frank. "Therefore, inquiry numbers were larger than transactions."
The number of so-called super prime residential sales – covering transactions worth US$10 million and above – fell 17.6 per cent in the second quarter, down from their peak level in the fourth quarter of 2021, according to data from Knight Frank. Total consideration for these deals in the same period dropped 28.6 per cent from the high reached in 2021's December quarter.
The city recorded 42 luxury flat sales in the three months to June, which amounted to a total of HK$6.54 billion (US$834 million). That reflected a 37.3 per cent quarter-on-quarter tumble in the number of deals and a 15.6 per cent decline in total consideration.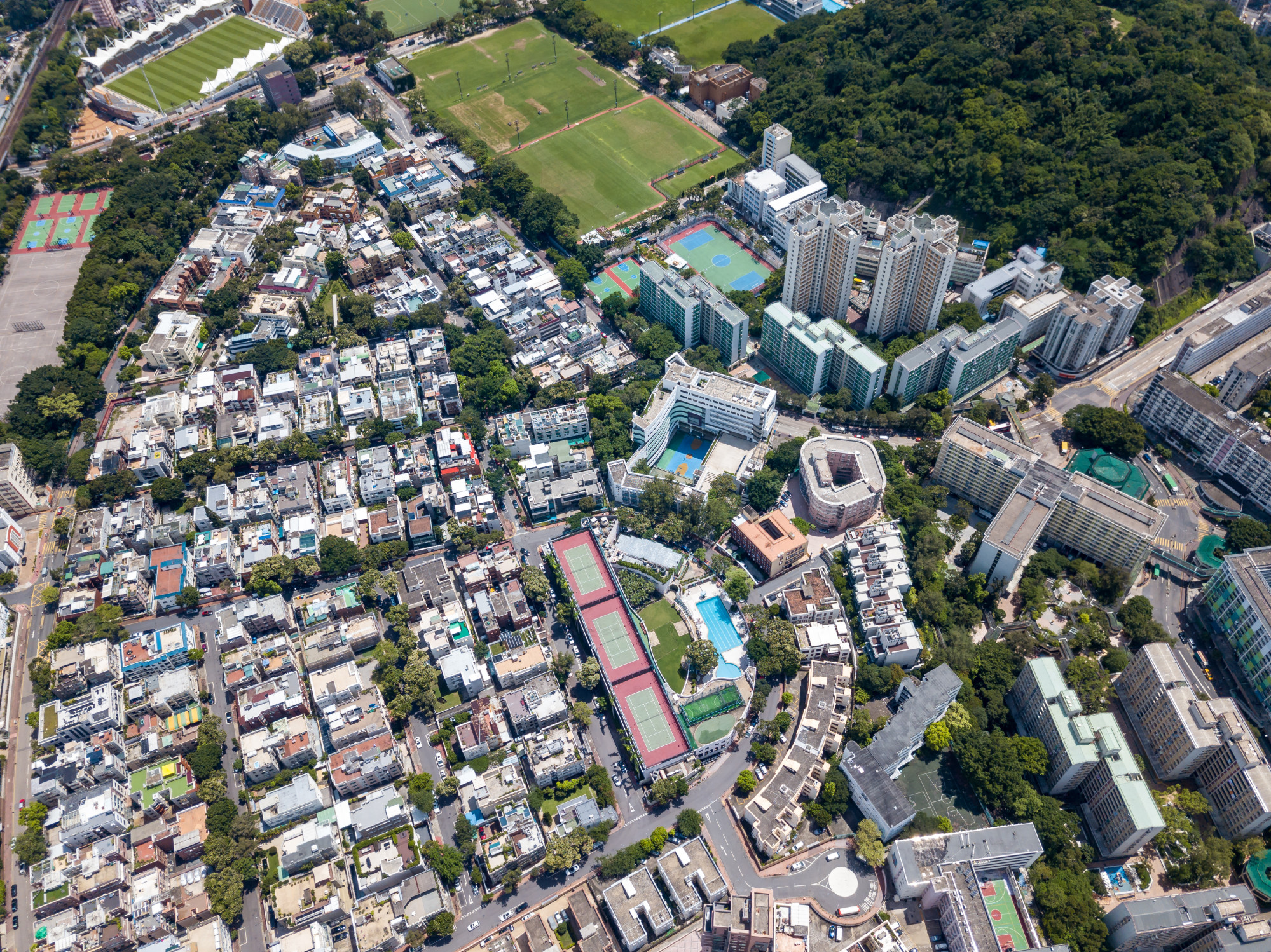 In the first half of the year, 1,318 luxury flats were sold, at an average price of more than HK$20 million, according to data from property consultancy Colliers. That number was down from the previous high of 1,717 such transactions during the same period in 2019.
Luxury residential sales in the first six months of the year were concentrated at
The Peak
and
Kowloon Tong
, upmarket areas traditionally favoured by affluent property buyers, according to data from Knight Frank and Colliers.
The decline in Hong Kong luxury flat sales reflects the overall malaise in the city's property market, which has struggled amid high interest rates and
a recent surge in unsold inventory
from newly developed projects.
Dubai's luxury home prices sizzle as Hong Kong's fizzle: Knight Frank
"We don't see a lot of reasons that support a luxury residential sales market recovery in the short term," Knight Frank's Leung said. "The recovery will need to wait until the US starts cutting interest rates. So we expect sales in the market will slowly pick up in the second quarter of 2024."
The city's luxury residential market, which gained momentum in the first quarter after its borders reopened, has since been hampered by high borrowing costs owing to the US Federal Reserve's aggressive interest rate hike strategy. The one-month Hong Kong Interbank Offered Rate, a measure of the interest banks charge each other to borrow money, surged to 5.29 per cent in July from 0.2 per cent in May, largely freezing buying activity.
The priciest luxury home transaction recorded in July was a 4,470 sq ft town house at
Twenty Peak Road by V
, which sold for HK$860 million, or HK$181,435 per square foot. A flat measuring 7,111 sq ft at 59 Mount Kellett Road on The Peak was bought in the same month for HK$900 million, or about HK$126,564 per square foot.
In Kowloon Tong's 36 LaSalle Road, a 7,083 sq ft house sold for HK$255 million.
Hong Kong developers hit by triple whammy of China slowdown, rates, inventories
"We haven't heard of an influx of mainland or foreign buyers in the housing market," said Hannah Jeong, head of valuation and advisory services at Colliers.
"Capital is allocated and parked in risk-free assets, such as time deposits, under the [current] high interest rate environment," Jeong said. "The wealthy mainland buyers or end users are cautious about the high borrowing costs."
Still, there is some optimism that Hong Kong's luxury home rental market has turned a corner and is set to rise on the back of the government's
Top Talent Pass Scheme
.
"The Top Talent Pass Scheme attracted many mainland talents to work in Hong Kong," and this group of professionals has also gradually bought or rented houses, driving a large amount of rental transactions on Hong Kong Island, a recent Ricacorp Properties report said.
Hong Kong's luxury home renters should prepare to pay more amid rising demand
The city's luxury home rental market edged up 3.2 per cent year-to-date in July, according to data from Knight Frank.
"Demand from the rental market is rather robust and dynamic," Knight Frank's Leung said. She indicated that luxury flat tenants are from the mainland and
returning expats
.
"Although the numbers are not as many as those pre-Covid, we are now seeing tenants coming from
Singapore
and Dubai," she said.
Hong Kong talent drive attracts over 100,000 applications, 61 per cent approved
A three-bedroom, one-suite flat with an area of 1,032 sq ft in 80 Robinson Road at Mid-Levels West was rented to a mainland professional for HK$61,000 per month or HK$59 per square foot, according to a Centaline Properties report.
Also at Mid-Levels West, a 1,310 sq ft flat in Azure was leased in April for HK$85,000 a month in April, or about HK$65.3 per square foot, according to Ricacorp.
Although Hong Kong's talent scheme is expected to appeal to a number of mainland Chinese and foreign professionals to lease luxury flats in the city, Collier's Jeong said she remains "cautiously optimistic" about the prospects of the luxury residential rental market.