"We're glad to have Gil's expertise and leadership to guide our future technology roadmaps through these transformational times."
From Gil Golan's driveway to GM's Warren Technical Center, he has approximately 33 minutes in his Cadillac CT4 Blackwing as a man-on-a-mission to obsess about his company's audacious agenda: zero crashes, zero emissions and zero congestion. And by the time the sun began to glare beside GM's headquarters on its iconic skyscraper at 6:57 a.m. on Sept. 1, he also became a man on the move with a new title: GM's Chief Technology Officer (CTO).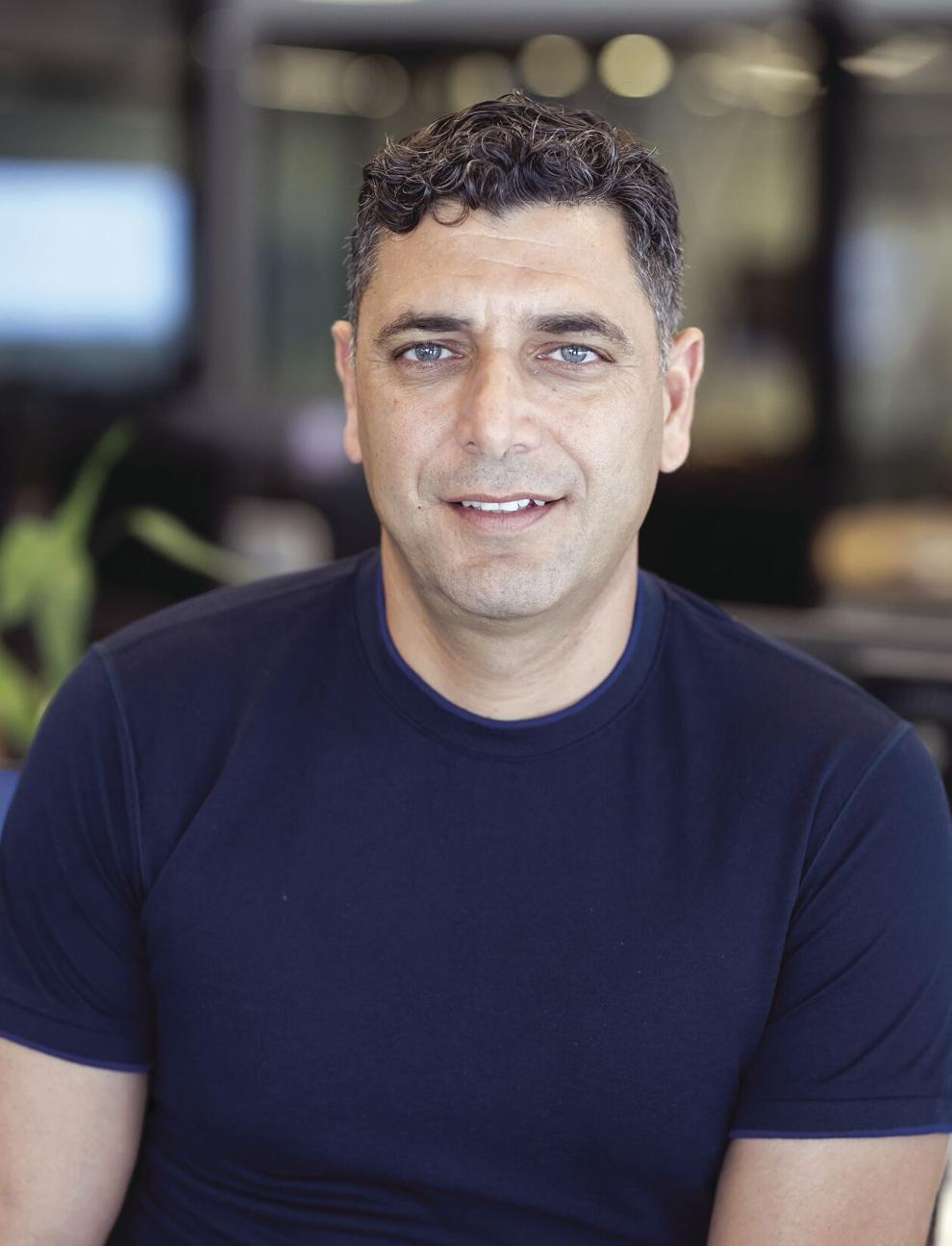 Gil Golan most recently served as GM's vice president of Technology Acceleration and Commercialization (TAC) and now becomes CTO, vice president of Global Research and Development and president of GM Ventures.
"As we work toward our vision of a world with zero crashes, zero emissions and zero congestion, it's critical to have a continued focus on and investment in research, development and new technologies," said Doug Parks, GM executive vice president of Global Product Development, Purchasing and Supply Chain. "We're glad to have Gil's expertise and leadership to guide our future technology roadmaps through these transformational times."
Golan has been engaged for decades with GM's HQ in Detroit, with the GM Technical Center facility in Warren, its 710-acre campus in Southeast Michigan, which is the central home to over 21,000 employees, as well as with global offices.
The 58-year-old father of three and native Israeli has now completed his third relocation to Michigan. He's divided his family life over his career between the two nations with children who have been born and grown up in Detroit. His wife, Michal, also from Israel, is an attorney who has worked with a Detroit law firm. His entire career has been in automotive and largely within General Motors, despite recruitment from prominent technology companies.
"GM is my home," he said. "I'm trying to support both the local community as well as … doing whatever I can to make GM the best company on the planet. I'm committed — and when I'm committed, I'm putting 110% of my time, energy and effort to make it happen."
A Winning Track Record
His record at the company is one of dedication and achievement. Golan has been with GM since the late 1990s and previously held executive positions in the U.S., including as director for Global Strategy with GM Research & Development and as a director with GM Corporate Venture Capital. He remarked on the unique nature of research done at a company such as GM with one of the most established and successful research units of any multinational firm. The company and its record of innovation goes back over a century. 
One of its earliest notable inventions was the world's first lacquer paint system and the first commercial room air conditioner in the 1920s. The next decade would bring about the hydraulic valve lifter and the manufacturing of tanks and planes for World War II, spanning two-cycle engines and super fuel for aircraft, landing crafts and military surveillance equipment.
The 1950s would lead to the first mechanical open-heart surgery heart pump and machines to sterilize blood and vaccines, which led to applications to manufacture new vaccines such as the one for Salk polio. This decade would also incubate the computer operating system in 1956.
1970 saw the first use of unleaded gasoline demonstrated by its research laboratory followed by advancements in frontal crash testing and then the introduction of airbags and the first catalytic converter. 
More recent innovations over the last few decades have focused on the advancement of solar technology, humanoid robots and the first extended-range electric vehicle to reach the market with the introduction of the Chevrolet Volt.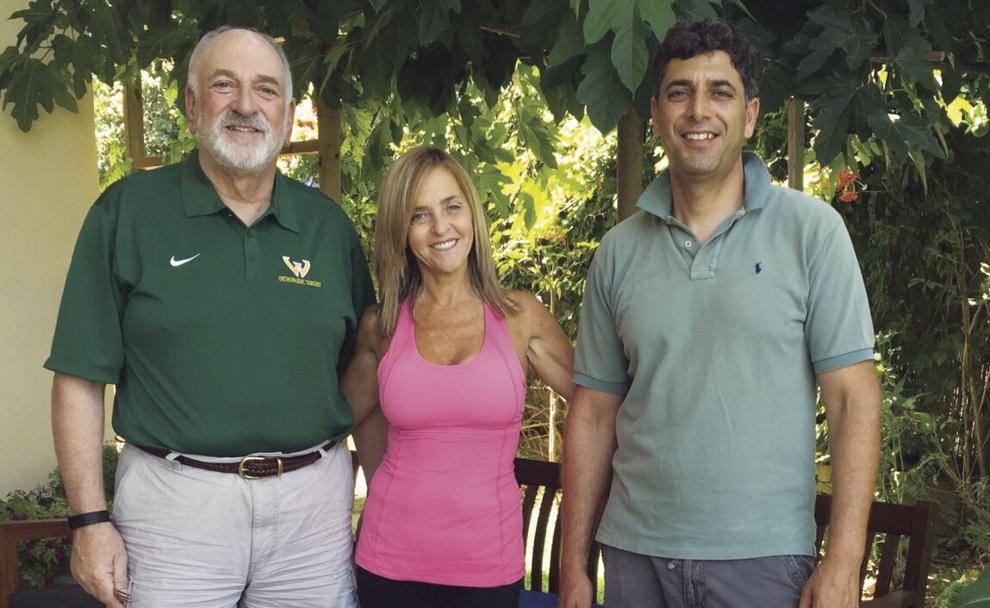 There's a strong realization that the playbook that got GM to this point will need to be constantly reassessed. The new age of innovation has a strong focus on being the "first to know" when it comes to external innovations.
"This is the pillar of looking outside to invest in companies. And we have partnered with our corporate development and M&A", Golan noted. "We develop in-house, we invest in startup companies and entrepreneurs, we acquire whenever we find it appropriate for us to do so, and we integrate."
Golan describes the GM concept as "first-to-know, first-to-act and first-to-insert." First to know means that GM has to deploy a network to get to anyone who does breakthrough technology and innovative technology because the company knows everything innovative will not come from inside the company. They need to be able to bring and merge the insight, the internal development and the external innovation to make sure GM can get to the right solutions first and act very fast.
As an example, Golan said, if there is a company out in Australia, they want to be the first to know about it even if it is just two entrepreneurs.
"Once we know about it, we need to have a very efficient and effective process to go after it to make a quick evaluation … if this is something that meets GM strategy … strategy is what you go after. The real value will be created once the technology is realized and gets to the hands of the customer."
Israeli Connection
A more recent example of GM's strategy with external innovation is the acquisition of Rehovot, Israel-based Algolion. The company's solution is focused on detecting hazards with battery cells through the development of products and applications that allow devices "powered by lithium-ion batteries to run healthier for longer times."
"Algolion has developed cutting-edge battery analytics and prediction software that will help General Motors deliver great-performing EVs for our customers," Golan said.
Algolion's headquarters is just about a half-hour drive — outside of rush hour — from Herzeliya's Shenkar Street, named after Arie Shenkar, a visionary worker and then owner of the Lodzia textile factory, which he turned into a profitable enterprise; this led him to the presidency of the Manufacturers Association in the nascent nation; a pioneer in the early enterprise of manufacturing and a contributor to its educational foundation. 
Just off Shenkar Street is the GM Technical Center, which recently moved into an eight-story building with relics and models of the Detroit-born brand inside. In Israel, GM has around 900 — nearing 1,000 — employees. Golan said the success of this global satellite office can be credited to GM leadership over the last 15 years, especially to CEO Mary Barra for her foresight and President Mark Reuss as the leader who initiated, approved and provided continual support to such a remote site.
"You need this kind of leadership and somewhat unconventional wisdom to understand that the industry is going to software, and electronics is the future," Golan said.
Much of this was implemented back in 2007 when Golan proved what some leaders in the industry have just picked up in recent years. The Herzliya-based team has focused on a range of technical needs for the automaker ranging from autonomous driving/ADAS solutions to cybersecurity innovations. "We saw that (need) and we took it into action," Golan said.
Golan earned his bachelor's and master's of science degrees at the Technion–Israel Institute of Technology. He studied at the Harvard Business School (Executive Program) and is a graduate of the executive MBA program at Stanford's Graduate School of Business, which he continues to engage with several times throughout the year.
Detroit Connections
Michael Horowitz, Detroit businessman and community leader, has known Golan for around two decades and is not surprised with his career accomplishments. The Horowitz family has spent time with Golan, his wife and children over many years in northern Michigan.
Horowitz said that Golan has a keen perspective of the U.S. community, having been here for many years, and has impressed him with conversations that have spanned topics from business to policy. Golan has often been the point person to welcome visiting dignitaries, such as Michigan's governors, on economic missions to Israel.
Horowitz connected to Golan through mutual friends: Detroit communal leaders Sally and Dr. Richard Krugel. Richard Krugel was working as a physician on an army base in Alabama and befriended Avihu Ben-Nun, who would go on to become an Israeli Air Force commander and then a leader at UMI (Universal Motors Israel).
When Gil Golan joined the firm and initially moved to Michigan, Krugel's old friend from the Alabama military base connected him with his promising young employee.
There is now a growing number of employees from Israel who live in Detroit and work in the automobile industry.
Today, newly promoted Golan, the man-on-the-move and the man-with-a-mission, is also one who prefers modesty; quick to give credit to leaders Mark and Mary, and the tens of thousands of engineers and technologists now driven together by the same mission. 
His modesty overlooks a remarkable track record: Even before day one in his new role, he's advanced safety features with his team that have saved countless lives and created more jobs in his native nation than many political leaders.
He clearly passes the leadership class of early GM leader Alfred P. Sloan, who stated, "It is astonishing what you can do when you have a lot of energy, ambition and plenty of ignorance."
You'll find Gil supporting the occasional restaurant in Detroit — but he doesn't stay for long — as the industry's accelerating fast, and he's not wasting a millisecond to help  GM meet its goals.