Attorney Tim Parlatore said he left Donald Trump's legal team because of infighting in the group and disagreements with one of the former president's close advisers.
Parlatore had been a key lawyer for Trump in a Justice Department special counsel investigation into the potential mishandling of classified documents at his Mar-a-Lago estate in Florida.
He told CNN's Paula Reid on Saturday that he left because there were "certain individuals that made defending the president much harder than it needed to be."
"It had nothing to do with the case itself or the client," Parlatore said.
He singled out Boris Epshteyn, a close adviser to Trump in multiple criminal investigations and a lawyer himself, accusing him of doing "everything he could to try to block us, to prevent us from doing what we could to defend the president."
A Trump spokesperson told CNN that Parlatore's statements about current members of the legal team "are unfounded and categorically false." Newsweek has contacted Trump's office for further comment via email.
Parlatore said on Wednesday that he had resigned from the Trump legal team, as the investigation by special counsel Jack Smith shows signs of nearing a decision on whether or not to bring charges against Trump.
In his interview with Reid on Saturday, Parlatore said Epshteyn had served as a "filter" in preventing the legal team from getting information about the investigation to or from Trump.
"In my opinion, he was not very honest with us or with the client on certain things," he said.
Parlatore also said Epshteyn had resisted the idea of the legal team organizing a search of Trump's property in Bedminster, New Jersey, for potential additional classified documents months ago, as well as hindering a defense strategy that aimed to help "educate" Attorney General Merrick Garland "as to how best to handle this matter."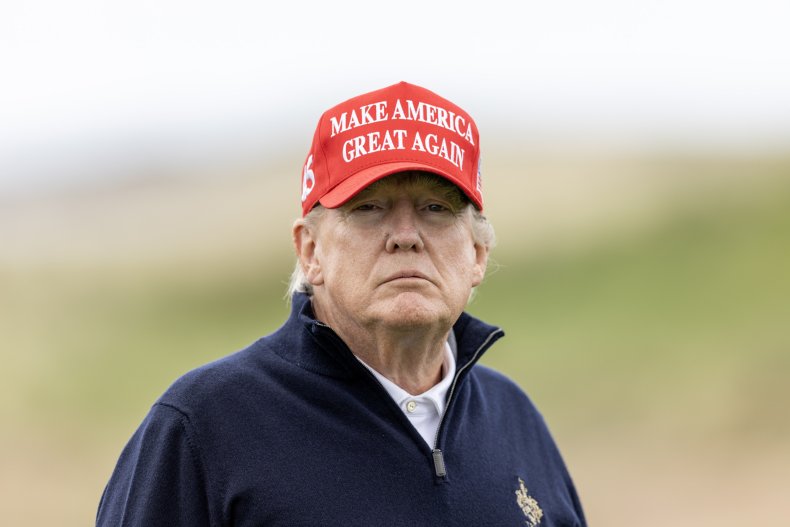 "There were certain things like the searches that he had attempted to interfere with," he said. "And then more recently, as we're coming down to the end of this investigation where Jack Smith and ultimately [Attorney General] Merrick Garland is going to make a decision as to what to do – as we put together our defense strategy to help educate Merrick Garland as to how best to handle this matter, he was preventing us from engaging in that strategy."
Parlatore added: "Ultimately, it got to a point where it's difficult enough fighting against DOJ and in this case, special counsel, but when you also have people within the tent that are also trying to undermine you, block you and really make it so that I can't do what I know that I need to do as a lawyer.
"And when I am getting into fights like that, that's detracting from what is necessary to defend the client and ultimately was not in the client's best interest, so I made the decision to withdraw."
Newsweek has contacted Parlatore for further comment via email.