ST. LOUIS — A long-awaited citywide plan for the public school system in St. Louis does not address some of its biggest challenges — population decline, school choice and lack of political support.
The 128-page "Blueprint and Strategic Vision for the Education Ecosystem Leaders in the City of Saint Louis" was released Monday at a final committee meeting of the citywide plan for education, more than two years after it was prompted by the closure of seven St. Louis Public Schools buildings.
"We were never going to come up with a solution that was going to fix every problem," said Matt Davis, chairman of the committee and vice president of the SLPS board. "At least we got a diverse group of stakeholders in a room. The power in it is we've gained consensus on ideas that we've never actually discussed before."
Original goals for the citywide plan for education included strengthening the school system to help stall or reverse decades of population loss in the city. Since 2000, more than 50 SLPS schools have been shuttered, and half of the 34 charter school systems that opened in the same period have since closed.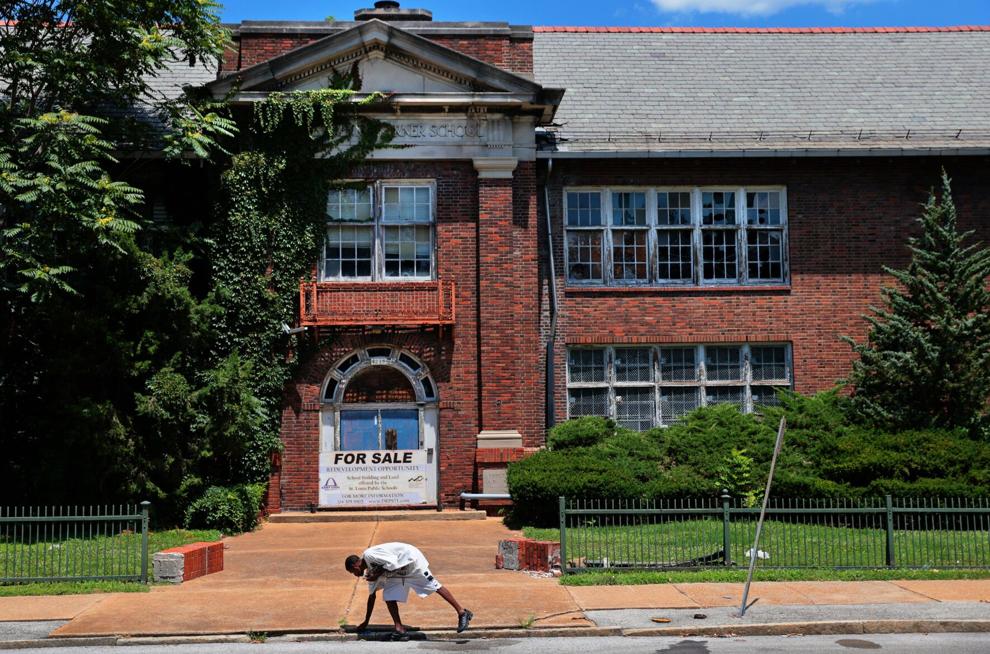 Former SLPS Superintendent Kelvin Adams called for the plan in 2021 after the district's board voted to close seven schools — Clay, Dunbar, Farragut and Ford elementary schools; Fanning Middle School; and Cleveland Naval Jr. ROTC and Northwest high schools. There are 21 SLPS buildings currently for sale, including the district headquarters in downtown St. Louis.
The school district has an enrollment of 16,600 students across 62 buildings, one of the lowest capacity rates in the country. An additional 11,500 students in the city attend a growing number of charter schools, which are publicly funded but privately operated.
An early outline of the citywide plan included a strategy for the opening and closing of schools, "so that children in every neighborhood have equal access to a quality education and that no neighborhood bears an unfair burden of vacant school buildings."
"The Blueprint," as the final plan is called, does not include any school enrollment figures, maps or charts. There is no mention of the dozens of SLPS magnet schools or charter schools, which have contributed to severe staffing shortages and duplicate bus routes, among other inefficiencies. The main photo in the "infrastructure" section is of Northwest High School in Germantown, Maryland.
The infrastructure section says "designing school facilities with education as the top priority can create an environment that encourages learning and academic success. For example, classrooms can be designed to enhance teacher-student interactions, and libraries can be designed to promote reading and research."
The report provides the "what and the why," and education leaders need to implement the "how and when," said Laverne Morrow Carter of Virginia-based consulting firm Health in Color, which received $625,000 in the last year, including about $200,000 from the school district and the bulk from local nonprofits including the Deaconess Foundation.
The 62 recommendations in the report are lengthy but lack specifics. For example: "All schools and education support systems in the City of Saint Louis must convene on a quarterly basis to take a more equitable approach to: alignment, integration, synergy and different criteria to identify initiatives that can benefit all students, regardless of their schools, within 12 months of adoption of the Blueprint."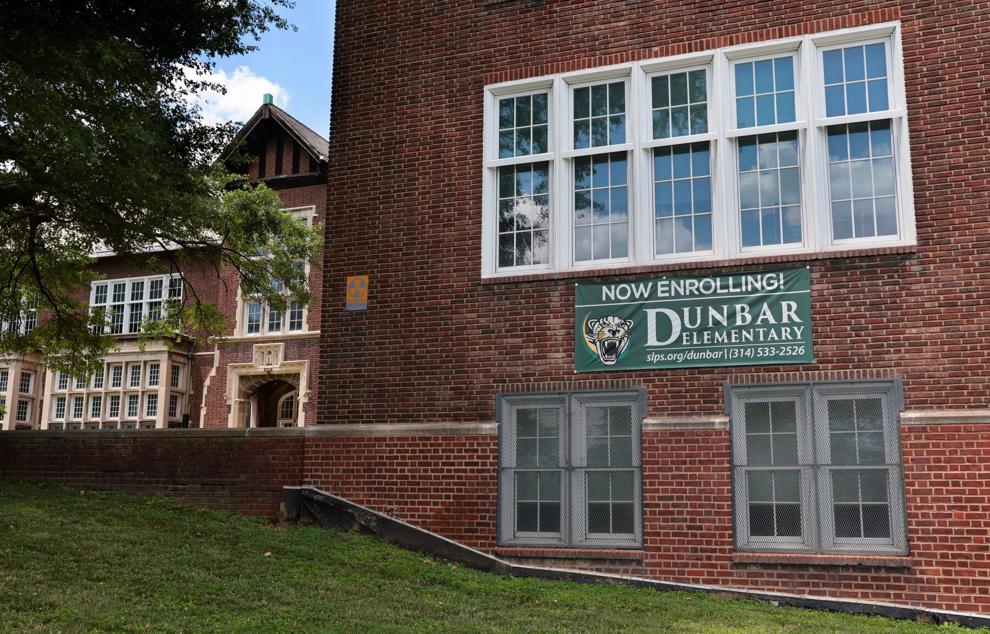 Davis said the report "gives us an outline of where to start. It's going to be up to some of the people who participated in this group and the board of education to take the outline and make it into more concrete, result-oriented things."
About 100 volunteer educators, elected officials, teachers and parents contributed to the plan, a number that dwindled to 40 over the last year, Davis said.
Among those who distanced themselves from the project include Mayor Tishaura O. Jones, former Alderwoman Annie Rice and former SLPS board President Dorothy Rohde Collins.
"We are losing our children. We are losing our quality education. We cannot afford for this Plan to fail. A city without children is no city at all," Rice wrote in an April letter to the head planning committee that cited her concerns with the "unclear" process.
Rohde Collins, who was school board president in 2021 when the last closures were approved, called the citywide plan a disappointment.
"Two years after the vote to close schools, we're in the same place," she said. "It's a missed opportunity because now enrollment is even lower, the population is lower, and the likelihood of having to make those decisions again is very real and we still don't have the data to do it well. We need a plan for St. Louis, and this isn't it."